Learning How to Draw Made Easier: Look for Geometric Shapes First
The process of learning how to draw is made easier when you first draw your subjects as assemblies made up of simple geometrical shapes first. This technique will also help you when it is time to check angles and measure proportions and ratios.
In nature, everything you see, be it animate, inanimate, man-made, or organic, can be described with geometrical shapes.
The "building blocks" can come in the form of cubes, block, cylinders, spheres, etc.
Flat surfaces on your subject may be made up of flat geometrical shapes like squares, triangles, rectangles, rhombuses, trapezoids, or ovals, for example.
Below is a chart of some commonly seen geometrical shapes you can use to construct your objects as you draw.
Your job as an artist is to actively analyze your subject to identify the shapes that make it up and then faithfully get them down on the paper. Don't forget to measure proportions as you go along.
For a demonstration of this technique, see the image below. The basic shape of both the horse and the man can be constructed using simple shapes.
Here, the horse has been constructed with cylinders, blocks and rhombus, while the horse keeper is constructed using triangles, cylinder, and blocks.
What will You do when you draw from the picture?
---

Remember that most objects are made of more than one geometric shapes. Sometimes you may find a repetitive pattern. For example, you can think of a person's limbs as a series of cylinders strung together.
When I draw people's faces, I usually perceive the head as a block. Other artists might see the structure of the human head as a cylinder. Choose whatever shape you find more natural.
Another advantage of this technique is that if you know how a single light source will interact with a given shape, it makes it easier to render the values on more complex shapes built up from it.
So, learning how to draw using geometric shapes is one way to help you draw what you see. This technique alone will not result in a completely accurate drawing, however.
Check how to draw proportions and how to check alignments of lines to further enhance your drawing skills.
Also, check out a tool my students and I use to nail down the overall proportions and alignments of lines speedily. It might be the thing you need to enhance your drawing skills further.
Take a look at the video clip showing you how to 'see' and draw the underlying shapes that make up an object.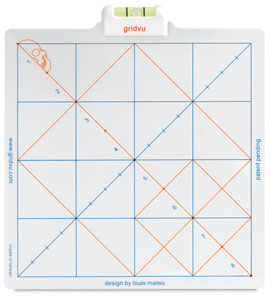 Need some help? Click here or the image above to achieve accurate angles in drawing.
Check out the ultimate proportional divider here and further improve your drawing skills.

Explore Drawing And Painting > Drawing Lessons > Draw Simple Shapes