Use the Golden Mean to Create a Pleasing Visual Balance
You also can use the principle of the golden mean if you have always have used a viewfinder. The ancient Greeks developed the golden mean to help them build their temples.
You probably have heard of this term once or before, but what is it?
In a nutshell, it is a ratio of two different numbers. A ratio is "golden" if the relationship of the larger to the smaller number is the same as the ratio between the two numbers added together and the larger number. Numerically, the golden ratio is roughly 1.618 to 1.
But for your art, you don't need to worry about the exact number. With a ruler and a pencil, you can quickly divide the entire canvas to create a workable basis for your composition designed around the golden ratio.
Here then, is how you create your own format.
Start with a rectangular canvas or drawing paper, and connect two opposing corners with a diagonal.
From the diagonal, connect one of the remaining corners to the diagonal by a line that is perpendicular to the diagonal.

Through the point on the diagonal where the perpendicular line meets it, draw two lines, one horizontal and one vertical that divide the canvas into four unequal sections. The ratio of the largest of these sections to the overall canvas is a golden ratio.
---

Ever since the Renaissance, artists have found that placing the focal point of their paintings near the intersection of the lines you have drawn gives the final work a pleasing balance. You can even subdivide the spaces further using the same approach..
You can see the principle played out obviously in the "The Houses of Parliament" by Claude Monet...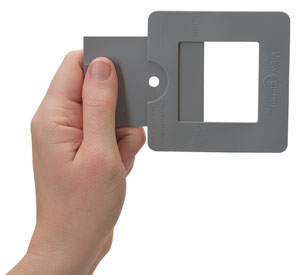 Capture a strong view instantly with a view catcher.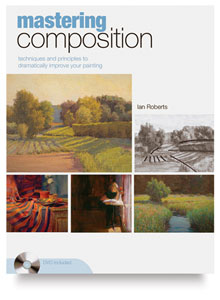 The best book to address composition in fine art on the market
Explore Drawing And Painting >
Composition
>
Golden Mean