Framing Tips -keep Them Simple and Cost Effective
Framing tips : the frame holding a painting is a very important part of a work of art. When you have created a good painting or sketched a nice drawing, always try to show it for best effect. Frames are used to serve as a transition from the wall into the painting itself.

When you have seen a well-framed picture, you never remember that the frame even existed. I find that this is true whether the painting is well or poorly done.
You have probably heard the statement "A good painting looks well in any frame". I disagree. I believe another statement is more appropriate: "A good painting, well framed, becomes more beautiful."

For instance, if you try three different frames on the same painting, you will instantly recognize the difference it it makes. It is easy to spot the best one.

Framing can add substantially to your art supply costs. Many artists, including me, frame our own paintings. Because I generally paint in oil, the framing is easier than with other media, such as pastels, watercolors, and oil pastels. To be practical, I would suggest the following:
Use standard size frames available in your region- One of the framing tips for cost and time saving- that means the canvas, panel or whatever surface you work on is better off starting as a standard size so it can fit into an oil painting/acrylic frame later.

Since I live in the U.S, I often use formats that have a 3:4 or 4:5 ratio such as 8"x10", 16"x20", 9"x12", and 18"x24". There are also formats that don't conform to these ratios, such as 11"x14'. There are even much bigger frames which you can consider if you paint large scale works, such as 30"x40".

And of course there are times when your subject matter requires odd sizes, and then it is necessary to order a special frame.

Use gold frames for oils- Where you live can also influence the frame preferences for displaying art.

As I have traveled in different regions, I have noticed that tastes in frames do change somewhat. But I have learned that, in general, a fine gold colored frame will work well for oil paintings, and even for water media artwork.

If you are at a loss as to how to frame a particular work, and especially if you can't afford to custom frame all your paintings, just go for gold.

Purchase a good quality mat cutter- Learning how to cut a mat board is easier than you think. And it will save you a lot of money in the long run. Practice cutting the leftover mat board fragments you can often get free from framing stores.

Also, buy acid free mat boards, and cut them to fit the standard size frames. If the cut edges of the board stays in good shape, they can even be reused.

Acid free just means that the acid from the mat board will not leach into the painting and eventually eat it through. A non-acid free board is easy to spot because the edges around the inner border of the mat board quickly become yellowed and tea-colored.

Use standard size glass- When framing watercolors and other fragile types of art, getting a bulk order of standard size glass can be cost-effective and handy.

The cost of a custom-cutting glass at a store can add up. Why not have a bunch of them ready so you can frame any time?

When you buy the glass, don't forget to obtain foam board, which is often needed for backing support of the art work as well as the glass and the mat board.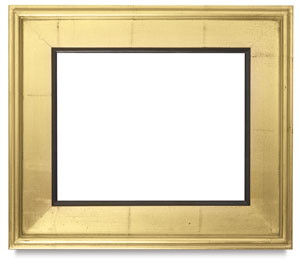 Enhance your art with an affordable, gallery grade frame
Explore Drawing And Painting
>
Framing Tips